Jan 6, 2019
263
1,629
Detector(s) used

Garrett ACE 400; Equinox 800
Primary Interest:

Metal Detecting
After a hot unproductive hunt , then a rainout, got back out to a "hunted out" spot. Focused on the edges and hard to reach nooks. Found a few interesting objects going in and coming out found a coin that's been on my bucket list and I never thought I'd find one.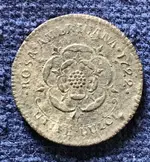 A Rosa Americana and in incredible condition. In the past I pulled two almost blank KG's from this spot but this is so sharp I couldn't believe it.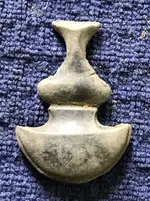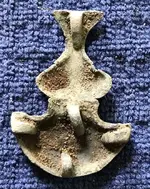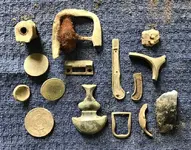 Nice Leather ornament and some other odds and ends.