Jan 3, 2014
77
47
Detector(s) used

Garrett Ace 350
Primary Interest:

Relic Hunting
I will be posting pictures of the Civil war relics that I find here in my hometown Cassville, Georgia. I got my first detector, Garrett Ace 350, on 1/14/14 after a friend got me hooked when he found a bullet right behind my house. Since then I have found a few things on my own. Enjoy!!!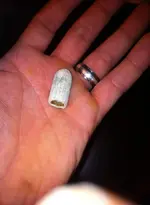 Here is the bullet my friend found that got me hooked. CSA .577 Enfield bullet.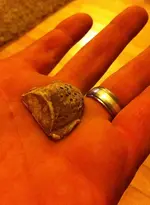 This is the first Civil war period item I found. Not really sure what it is. Maybe a casting scrap, melted bullet, or spare lead for making bullets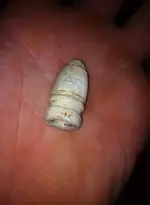 Here is the first bullet I found! A CSA .533 Gardner bullet.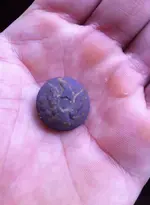 My first button, I didn't realize it was a Civil war button until someone told me it was! It is a Union Eagle Infantry coat button.
More to come. I will post them as I find them!!
Last edited: