Dec 12, 2014
489
1,306
Detector(s) used

Garrett , Whites
keene puffer drywasher , Keene A51 Sluice
Primary Interest:

Other
Well I'm stuck at home not in the gold country with a stay at home order.
Might as well build another drywasher as i had about 1/3 bucket of un-run dirt I knew had some fine gold in it.
This time I went with a 1\4" hopper screen as the spots I'm working only seem
to give up very fine gold --- it might slow down production ?? will have to field test.
Used some pond liner I had laying around for the bellows.
Still working the kinks out -- not happy with the feed to the riffle box.
Hope you all are staying healthy safe and sane.
Cheers Mike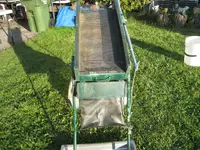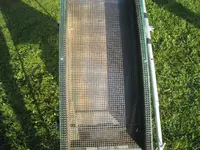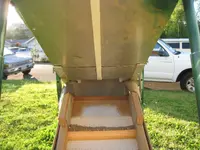 Gold from 1st run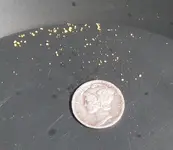 2nd run it missed very little any bigger stuff would be caught in 1st run.