Apr 18, 2016
4,197
14,243
🥇 Banner finds
🏆 Honorable Mentions:
Detector(s) used

ACE 250 with DD coil
Equinox 600
Primary Interest:

Metal Detecting
Ok, had about an hour free, so hit my closest site about 7 minutes away. For some reason I have not been able to dig a V Nickel. I know this is not a rare coin and they are posted every day, but for some reason I have never dug one. This year I've dug 3 cent nickels, a Shield Nickel, Buffalo nickels and War Nickels. Today I finally dug a really iffy signal, only pulltab range in one direction and found this in the hole.
I rubbed it enough to find what I was looking for, a faint V.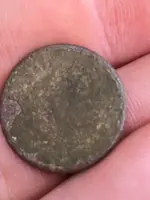 Cleaned up and I think it is 1903.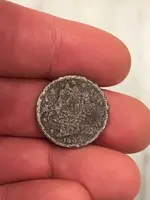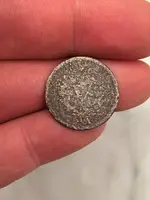 Also found a very small play money coin.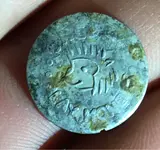 Merry Christmas!!