May 26, 2009
40
1
Detector(s) used

Whites MXT, Fisher 1280x, Garrett Propointer
Another attraction in Pomona Park was the Fruitport Pavilion. From around the turn of the century until the 50's, it was a destination for Big Bands and dancing. Tommy Dorsey, Duke Ellington and Doris Day played there. Several hundred people would pack the hall. The pavilion burned down in 1963.
The pavilion was built by the Grand Rapids, Grand Haven and Muskegon Railroad Company as an attraction.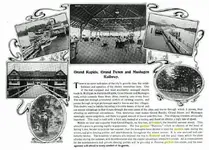 A Railroad brochure featuring the Pomona Pavilion.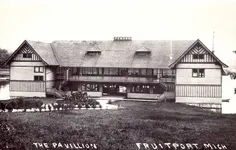 In the two pictures, note how the shrubbery has grown.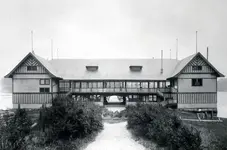 Here's a view of the Pavilion from the lake looking towards the shore. In the foreground, you can see boats tied to the dock
Here's another view of the Pavilion from Pomona Park overlooking Spring Lake, You can see a small steamer moored behind the dance hall.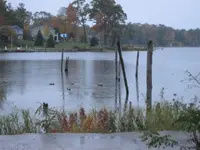 The Pavilion as it looks today. Anyone metal detect in the water?