May 21, 2013
911
501
Detector(s) used

Nokta/Macro Anfibio Multi / Nokta Fors Core /Ace 250 - w/ 9"x12" Coil /
Whites TRX Bullseye
Primary Interest:

All Treasure Hunting
Went early this morning.....sunrise at the beach again. Somebody has to do it........
Found the usual clad and then.....found 2 aluminum (looked like toe rings) in the hole.
I was thinking...maybe there's more here. Scanned the hole again and found this nice 14k with dark blue sapphires & diamonds.
I am loving this Nokta Fors Core......if it's there.....it makes it easy to find it. Discrimination is great on this machine and it has no problem in dry or wet sand.
4 hours of hunting and it was getting real hot...so decided to call it a day.
On the way out I met "rons1947" and we talked a while. Found out he doesn't live too far from me.
He was heading to the beach with his Excalibur.
Also....met someone else there today and talked with him about diggin big holes in the hardpan and not covering them back up.
He said he didn't think it was necessary since the tide would come in and do that for him. Maybe he doesn't realize that there will be people that will complain about it and cause trouble for future metal detecting on the beaches. That's all we need! He was carrying an Excalibur with an extra long shaft on it.
Please cover your holes ......people could trip in one of them and hurt an ankle.....then there goes digging rights!
Everybody have a great day...........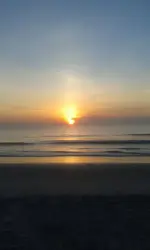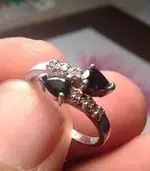 Last edited: