Jun 15, 2010
4,718
6,178
🥇 Banner finds
Detector(s) used

XP Deus
Primary Interest:

All Treasure Hunting
Back on the trashy grenade field from this week.
This time no shell was found, so it was a safer hunt than friday. We managed a loose grid about a fourth of the field and collected a pouch full of WWII brass.
Then my buddy was calling me over. I laughed because i thought he was joking with another driving band. He was almost shaking, holding the biggest iron age glass bracelet in his hand i've ever seen... Most are not half that wide. This beast was nearly 30mm wide before it lost one of the outer ribs. It dates to 450-50 BC.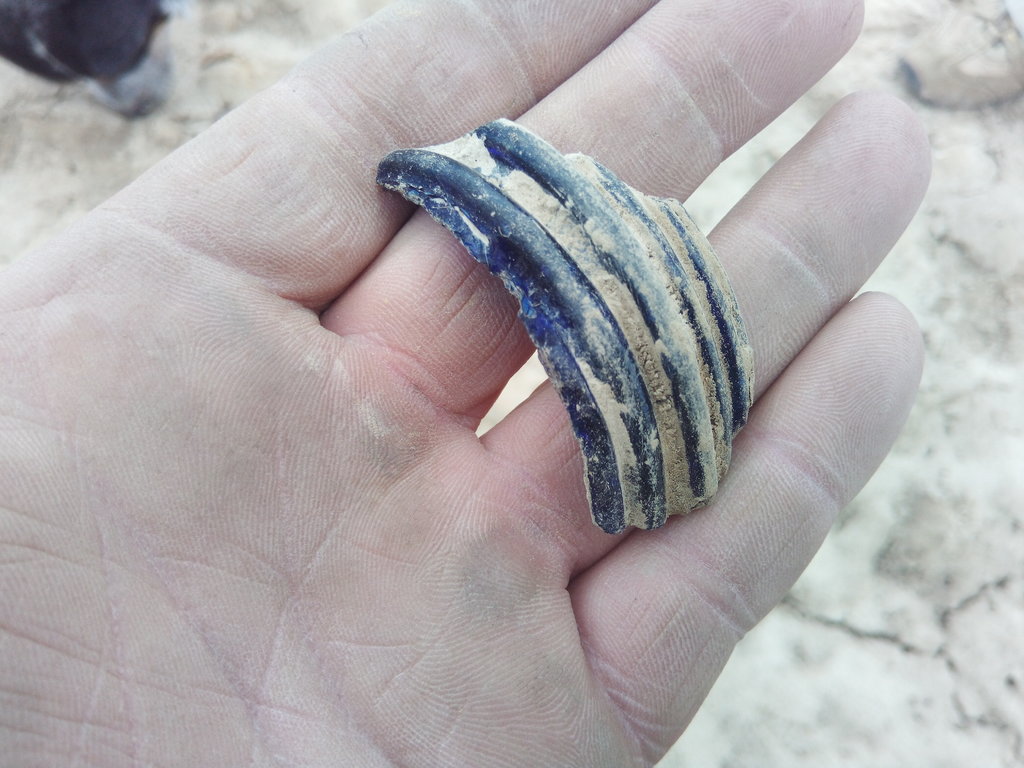 Again these silber blobs turned up...
Only one lead bullet, a type i don't had often before.
Close after the glass bracelet i eyeballed my find of the day. A late neolithic arrow tip, dating to 2500BC. I was nearly doing a happy dance because of the rarity of these points here. I mailed some pics to my stone artifact specialist and he came up with another surprise.
It travelled from Paris into a field Germany. It's related to Group Gord, Compiegne, Parisian basin.
Thanks for looking guys, i'll get me a beer now!