Dec 14, 2017
1,593
3,485
🏆 Honorable Mentions:
Detector(s) used

Nokta Makro Simplex+, Garrett ACE 300, Carrot
Primary Interest:

Metal Detecting
After hunting today for about two hours and finding a handful of wheats and clad this old spoon popped up! Previously I had only found plate spoons so this is a nice first... no silver coins today but I'll take it!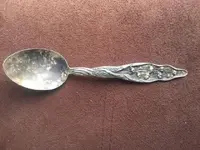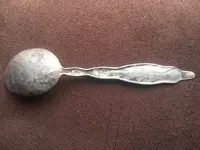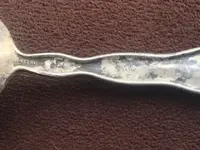 Does anyone have any information on the hallmark or the spoon itself? Thanks for looking and HH! I'll prolly post the rest of my finds from today and yesterday later or tomorrow but there wasn't anything super special.
EDIT: I circled the marks on the back in red. It reads STERLING W[in circle] [?] D. EAFFY