Jul 7, 2020
499
762
Detector(s) used

An old radio shack, simplex
Primary Interest:

All Treasure Hunting
So, found these yesterday along with some other stuff and thought these looked interesting but I have no idea what these are (penny is for size).
First thing is this large plastic thing. Even though it is plastic, I think it is quite old because of the odd fibery look to it. It has a hole in the bottom and a place where there is lots of wear around the base.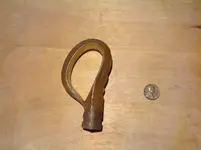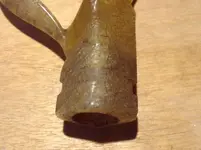 The second thing is this thing. The base looks like the bottom of a light bulb but it has a glass top. The glass reads Royal Crystal.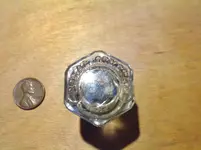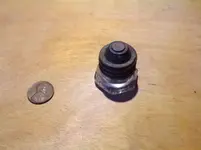 The last thing is this odd thing. It is made of brass that mit get have some gold guilt on it and what might be mother of pearl on the end? On one end, it creates a little scoop.