I haven't been detecting at all for almost four weeks. After I made dinner for the kids, I told them I needed an hour or two hunting in the dirt or I would go insane. My options were limited, so I went to a school I have pounded with my AT Pro. I decided to bring my Equinox 600, as I've seen many videos lately where people have gone behind themselves with the Equinox 600/800 and found either deep or poorly-oriented objects and coins they missed with other machines. I only found two coins worth sharing, and both gave off scratchy signals from one direction only. (In all fairness, it's possible that I hit these with the AT Pro and simply didn't dig them before.)
This first was a 1940 wheat cent. The obverse was a little toasty, but there is still some good detail on the reverse.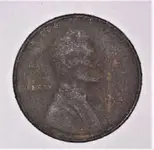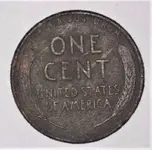 The second good find was my first ever Standing Liberty Quarter. From what I found online, it is a "Type 2" variety (not bare-breasted), as there are the remnants of three stars still visible beneath the eagle on the reverse. It's slick, and only worth it's weight in silver, but I'll never get rid of it, because it's my first!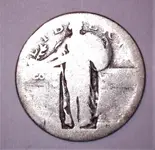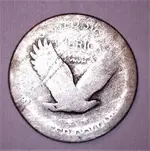 As always, thanks for taking the time to give my post a look. May your next hunt bring you joy!