May 24, 2014
1,748
1,349
Detector(s) used

Minelab's CTX 3030, E-Trac & EQ800, Fisher F75LTD SE & F44, Whites MXT All PRO, Whites TRX Pointer & Shovel, Predator Tools Raptor hand digger & Ranger shovel. Grey Ghost Ultimate headphones.
Primary Interest:

Metal Detecting
Sale > New White's 4x6" Eclipse Shooter DD $79.95
Sale > New White's 4x6" Eclipse Shooter DD $79.95
4x6" Search Coil from White's, Compatible with White's V3I, VX3, MXT, M6, MX5 and DFX.
Retail = $149.95
Online price = $126.95
Your price = $79.95 Delivered in the lower 48 states. Comes with coil cover.
I bought this as part of a package deal and I will not use this coil. It is brand new and was never mounted to the detector. It was originally purchased on 3-4-2016. A small bead of clear silicone was added around the coil cover to keep water and debris for getting under the cover. These is easily removed.
I accept Paypal FF or Paypal regular add 3% fees. Will be shipped to you USPS Priority mail.
Thanks Gary from Oregon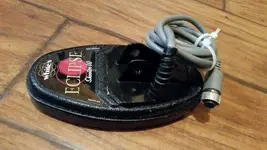 Last edited by a moderator: