Mar 4, 2013
544
616
Primary Interest:

All Treasure Hunting
Went for an outing yesterday afternoon. We had just an hour to play...my father fished, I hunted and my daughter threw rocks in the water. Dad is locked into fishing nowadays, and she doesn't quite appreciate looking yet, but I was happy she tagged along. Maybe in a few years she will be hunting and finding like hbrown22!
Anyways..found a tip in a "tidal pool".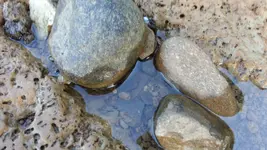 and what I thought was just a broken piece...pretty sad that I had to rotate it a few times in my hand before I recognized the design. I'm thinking it is a Brewerton Side-notched.