This post contains a Microsoft Access Treasure hunting database I created to track my finds. If anyone has Microsoft Access 2000 or greater on their computers they are welcome to a copy of it (as is without support). If you have later versions of Access you should still be able to use it, or you can convert to your version using "tools-->database utilities--> convert to ..." from your menu in your version of Access. It should convert with no problems.
Try this link to download a copy of the Db
https://app.box.com/s/e5f6xwotb3f3lpo7n566
Here are some screenshots of the database.
This is the main switchboard ...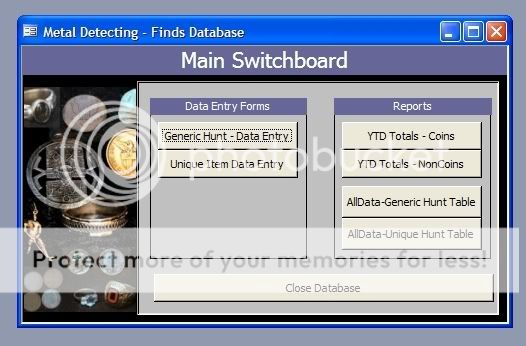 This is the main Generic Hunt Data Entry Form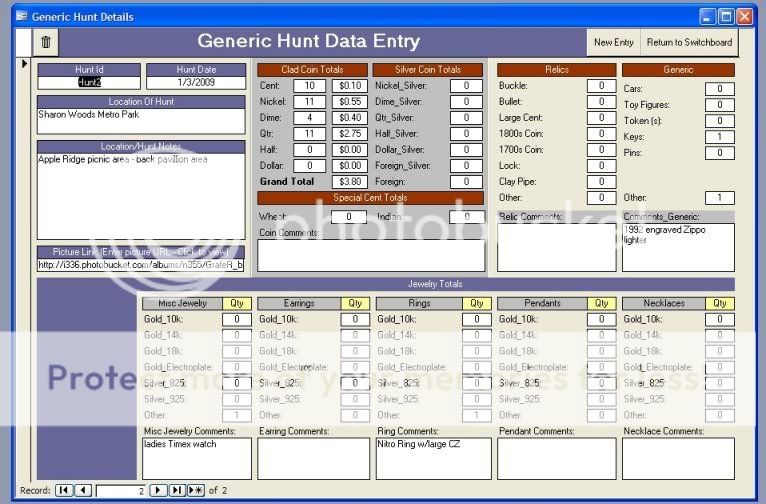 This is Unique Item Data Entry Form for single items you want to track....
And you can get running YTD totals at any time....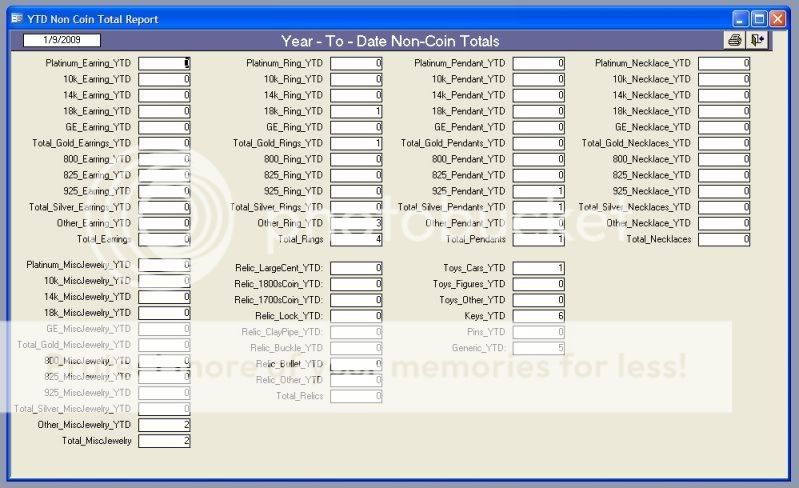 Or if the above link doesn't work you can just PM me if you want a copy. Let me know ... Ron
Last edited: