Oct 31, 2007
1,377
641
🥇 Banner finds
🏆 Honorable Mentions:
Detector(s) used

XP DEUS, X 35 coil, 11" LF coil, Deteknix headphones with WS4 puck, Fiskars steel D-Handle Transplanting Spade
Primary Interest:

Other
XIII French Briquet Sword (Napoleonic Era)
Dug this amazing relic Saturday. It's my understanding that the South traded cotton for these so they were commonly carried by confederate soldiers during the American Civil War. Other CW relics have surfaced in the general area so its not out of the realm of possibilities that this very sword was carried by a rebel soldier. I also dug a piece that fits and is likely a piece of the knuckle guard. I will be returning to try to find more pieces as they would have the markings to get a definitive date.
Here's a short video-
Here are pictures of the sword handle after dug and then cleaned.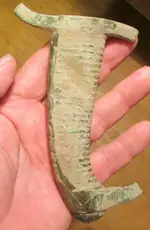 This is an un dug example-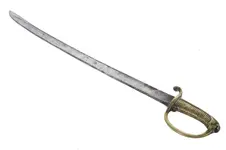 Last edited: