Mar 30, 2015
40
212
Detector(s) used

Bounty Hunter: Lone Star(sold)
Tesoro: Lobo Super-Traq(own)
Minelab:X-terra 30(sold)
Tesoro: Outlaw(own)
Tesoro: Original Silver Saber(own)C
C-Scope: 3-MX i Pro
Primary Interest:

All Treasure Hunting
Well, well, well... Today was a good day!

Here is my most worn Newfoundland five cent; no date visible, but King Ed.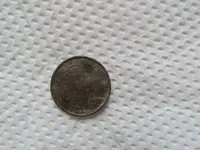 1959 Canadian dime.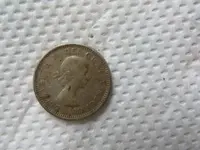 Girl scouts button?
1941 Newfoundland "Smallie" one cent (Found this in a place people hung out in the 70's weird..

)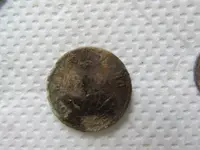 1954 "D" mint mark wheatie!
1946 wheatie!
Here's the big one: sterling silver ring. My best ring find yet!