Feb 4, 2020
69
221
Detector(s) used

Mine lab go find 40/60/whites classic
Primary Interest:

All Treasure Hunting
A quick and equally thorough sweep of a nice playground.
My heart jumped with the silver ring! Made my day at the start! But I wasn't done...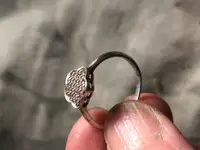 Then POW!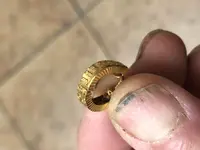 I thought it look like all but it looked almost too good to be true and I couldn't see a Hallmark. But I did have my jewelers loop in the car
Then it happened...BAM!!! KAPOWW!!! Wooohoo! 🥳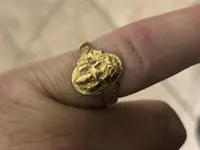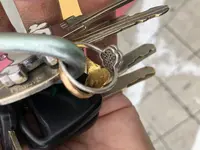 And I could see the 916 stamp.. and the earring had the same hallmark.. India 🇮🇳 Gold!
20 minutes of swinging my Mine Lab GoFind 40 ... so stoked to say the least 😃