Apr 3, 2011
3,979
2,244
🏆 Honorable Mentions:
Detector(s) used

E-Trac, Safari, Cortes, Musketeer, Makro Pin-Pointer
Primary Interest:

Metal Detecting
Found three rings today one looks to be decent the other two are kids rings. Photos of the GP 925 ring.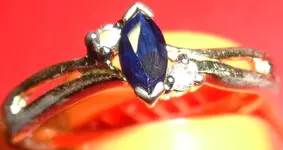 The rest of todays finds minus the mystery item.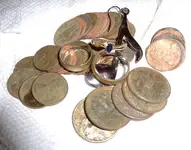 Todays mystery item, seems to be a rattle or percussion noise maker. The copper is very brittle.
Hope you all are getting some hunt time in now, its good to be swinging again !