Apr 30, 2009
1,608
1,879
Detector(s) used

F-22, cheapo pinpointer
Primary Interest:

All Treasure Hunting
Howdy Y'all,
Since I haven't posted in a while, I figure that I better get caught up so I'll be making a series of posts. My son had some nice finds last year (Clovis, big Adena, scrapers, points) and he's started out pretty good this year too. He just turned 10 and has a really good eye. He started the year with a nice bifurcated point: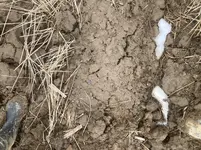 He then found a nice little point in a new field that we got permission to hunt: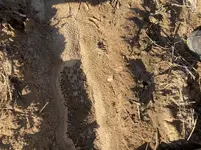 Then he found another before the fields got disked, but he didn't realize that it was a point and pulled it before I got the in-situ: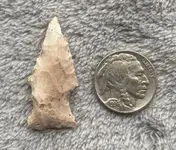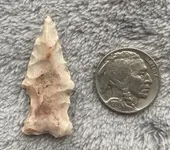 He also found another little point while I was on a work trip, so I didn't get an in-situ. Here's the 4 of them together: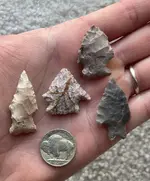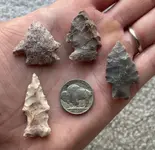 At that point in the year, he was skunking me 4-0.
Kindest regards,
Kantuck