I want to preface this by saying I know nothing about native artifacts other than what the prior 20 minutes of research was able to provide me. I found a weird shaped rock on Sanibel Island, Florida back in December.
When I first picked up the rock, I thought the little pocket might have been caused from one of those snails that bore into shells to eat the meat inside, and one had mistakenly gotten a rock. I don't think a snail is capable of doing that to a rock though, especially with how smooth and uniform the little bowl is.
Anyway, I was thinking it might be a firestarter, but most other firestarters I found online were very round, not long like this rock. I also noticed that the rock fits perfectly in my fingers when i clasp it, even has a little nook for me to pinch between my thumb and forefinger. I don't know if it's quite visible in the photos, but on the back of the rock, there are slight indents where my middle and pointer finger pads naturally rest, like it was worn away with use over time. I realize these might be coincidences in a very, very unusual rock.
If anyone has any information for me, I would greatly appreciate it!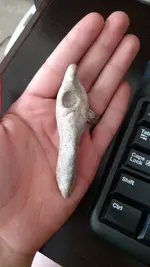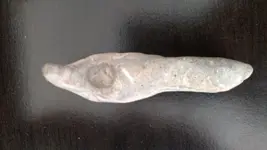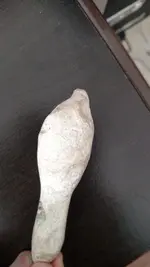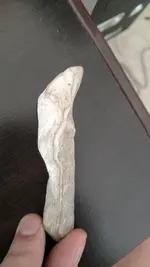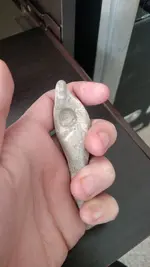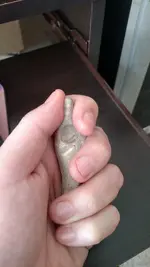 Edit: if you need more pictures or details, please let me know!
Last edited: