Apr 9, 2012
11,528
33,363
🥇 Banner finds
🏆 Honorable Mentions:
Detector(s) used

Garrett AT-MAX
Garrett AT-PRO,
Garrett Groundhog,
Pro-Pointer,

Jack Hammer!
Primary Interest:

All Treasure Hunting
I was just out for a nice walk and my AT kept trying to play jokes.
First it wouldn't start up, then, at one point it started a stream of signals that were
coming so fast I couldn't understand them. Then, I noticed it was still doing it while sitting still.
Turns out I was standing next to one of those ground generator connection boxes. LOL
Then, as I was trying a tot lot, (in honor of Msbeepbeep), it uncovered just the edge of a gold looking
coin. But, I said, no, no, no, I'm not biting:
HAH!
So, it tried turning up the heat a bit.
I gotta admit, he had me, but only for a second or two.
I still shook my head and said, naaaaaaaahhh.....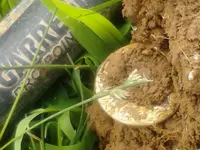 He
was
playing pretty hard!

Nah, see? I told ya! (whew!!

)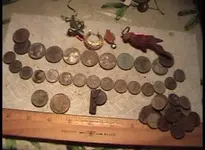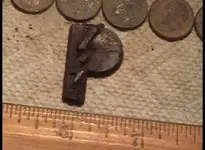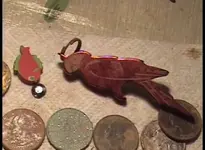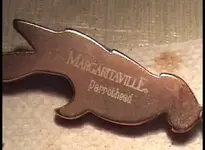 All in all, not such a terrible day.

Thanks for peeking!