I am headed on a Caribbean Vacation and have thought about this several times but never pulled the trigger. I want to find a handheld detector that was waterproof I could snorkel the shallows with at a resort where people go on Honeymoons to and promptly lose there wedding bands?
I have been on Treasure Products site and thought and saw the VibraTector 730 then.. saw this KKMOON PI-iking 750... looked identical along with another company selling the identical item under a different name but much less $$. This was confirmed when I looked at the instructions.
I have read about leaking issues which has got to come from not tightening the end knob securely. I found just messing with this at the kitchen table it came loose! Something to keep an eye on but I took it one step further and used 3M 5300 on the two joints (see pics). The coil looks solid and is filled with clear potting adhesive, if it gets too scratched up I may coat it with some Epoxy for extra protection.
I leave later this week.
If I have any luck or no luck at all, or if it fails quickly I will post results.
Just came across the comparison of this machine to the Scuba Tector on You Tube and found the results of his tests bogus. This solidly detects my wedding band on my finger with the coil not touching my finger, about 4". My batteries all slide in and out effortlessly. Furthermore, can't tell you how many times I read Pulse machines do not air test very well. I guess consider what the person is trying to sell. I don't sell any metal detectors.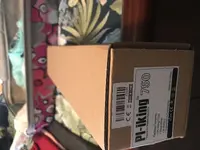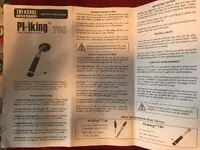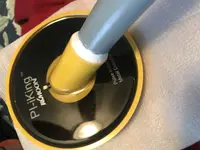 Last edited: