Geeez !!.....well, no gold except plated pieces ?? Which I can't believe. This is the most targets I've ever dug underwater, and my pocket was like a diving lead at the end of the day....it was a long day, I got in at 10 am, and got out at 5pm !! I took a quick break when a swimmer had a heart attack....big commotion and stampede of worried people dragging him to shore...by the time I got there he was regaining consciousness and the ambulance was there real fast. I was first back in !! Also saw 2 small lemon sharks again !!
this is the keeper pile minus the lead.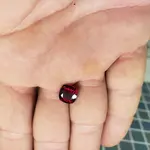 at one point this big red gemstone appeared in the white sand, and I could see it twinkling in the light from far away on the white sand.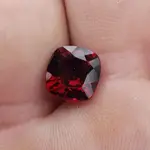 I think it may be a garnet, it has a couple chips in the girdle, but she's a beauty !!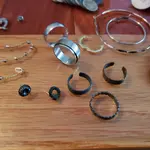 5 rings...1 silver toe ring, 1 silver finger ring, 2 stainless rings, and a plated toe ring.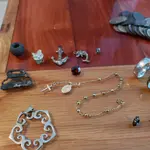 also had a slew of earrings, and a nice gold plated 925 chain with religious charms. There was plenty of cheap junk jewelry but the gold eluded me. The trash pile was emmence also....ill take a pic and post it. Now I get to go and play pro ball on the treasure boat, and hope to dive for the el angel bueno, and la concepcion...1563 spanish galleons !! Wooo hooo !! Ill try and hit the swimholes a couple times before I start on the treasure boat next weekend !!
Happy hunting folks....get out there before summer is over !!