Yesterday was my one year anniversary in joining the Treasurenet community, and what a fun year it's been! I cannot express how truly grateful I am for all of the knowledge (and patience!) you all have shared with me. One of my favorite parts of each day is signing in and perusing the amazing finds that are posted here! I have also learned SO much about MD'ing and cleaning/preservation techniques from all of you. Thanks to everyone for making my first year with Tnet a great one!
I got in a short (1.5 hours) hunt at my brother-in-law's house yesterday, as I was out of town and visiting them for the weekend. I would have hunted longer, but a thunderstorm chased me back inside.
I did manage a few keepers, though, as seen in the pic below.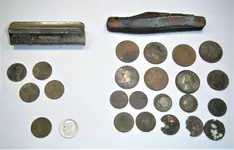 All of the items on the right side of the picture came from a
single plug
! They included a rusty pocket knife, seven quarters, five dimes, a nickel, and (most of) five pennies. How someone didn't hear that falling out of their pocket is beyond me!
I also found a slide for a steel guitar! Based on the information on it, the patent for it was granted in 1933, but this particular model probably dates to 1952. I thought it was a neat find, as I've never come across one before. It was made by the Stevens AP&M Co. I offered to give it to my brother-in-law, as he is a musician, but he knows how much I love this hobby and he wanted me to keep it. (We both decided that it would be best if MY children threw it in the garbage after I die.)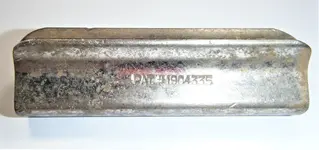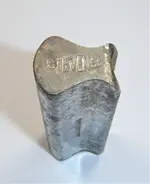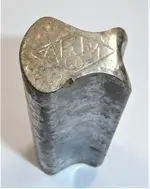 I also managed one wheat penny (a 1951-S), and rounded out the hunt with the only silver of the day, a 1947 USA dime (no cleaning required!). It was, however, my fourth hunt in a row coming home with silver, so I'm not complaining!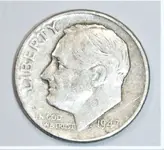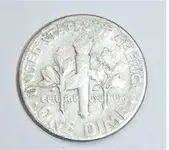 Thanks for looking, and thanks again for a very fun year!