Feb 21, 2013
4,659
5,768
🥇 Banner finds
🏆 Honorable Mentions:
Detector(s) used

Teknetics T2 SE (DST)
Spare Teknetics T2 SE (backup)
15" T2 coil
Pro-Pointer
Bounty Hunter Pioneer 202
Fisher F2
Fisher F-Point
Primary Interest:

Other
I went to another cellar hole today, along a ATV/Snowmobile trail. I was happy with the buttons and buckle parts I was finding, then I found this!!
I didn't know what it was at first, but saw the bust and writing and knew it was good though. I was fantasizing about it being a George Washington button, but figured that it couldn't be one. When I got it home I looked at it under a light and read, "No Stamp Act 1766". I nearly had a heart attack reading that, I was probably holding the most historic thing I had ever held. I didn't even clean it, I don't want to risk damaging it, but it is looks to be in great shape!
Last one that was dug sold at auction for $9000. I'm not going to sell this one anytime soon though!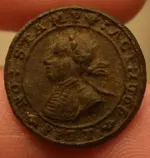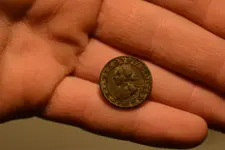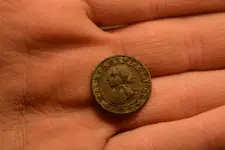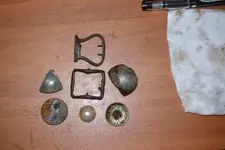 The rest of the stuff I found today, I also found a little cufflink, not in photo though.
Still no coppers for 2018, but this button makes up for that!
Here's the one that sold for $9000 in 2009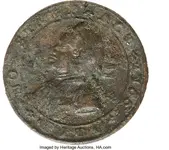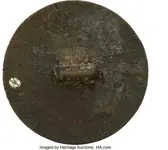 Last edited: