Jul 9, 2014
186
395
Detector(s) used

Garrett Ace 400, Garret Carrot, Recently retired Bounty Hunter Quicksilver
Primary Interest:

All Treasure Hunting
Found this at the same site I found a hand carved cameo brooch 2 days ago.
Appears to be a Victorian style buckle, maybe a ladies dress belt or sash style? If some one knows let me know. Intricate detail on the front. Appears to have had a pin or buckle shank on the back at one time.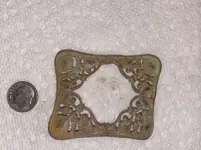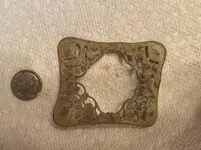 Back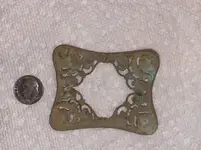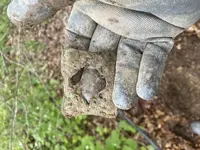 Also found my first whole spoon however I think I split it when trying to get through a root. Oh well. Appears to be silver plated but maybe early 1900.
Early simeon l & george h rogers company design.