Aug 20, 2017
1,235
1,299
Detector(s) used

Whites gmt
Primary Interest:

All Treasure Hunting
I think I'll stick with water. Too many chemicals is something I don't have room for. I live in an 800 square foot house, have no garage, have a 120 square foot shed, ans 1/16 acre. So I'm kind of limited on space. I'll just keep things as simple as possible.

I also decided not to purchase those sieves, as they're over $100 now. I'll do what Southfork mentioned, and try using my Blue Bowl for the super fine gold, and my Miller Table for mesh 76-400. The table is supposed to be able to handle those sizes

Right now I'm just going to classify things 99 mesh and larger, 100-199 mesh, and 200 mesh and smaller. That'll make working with things a little easier.

Like I said, I'm trying to keep things a little bit simpler. It's also cheaper.
Some old timers carried: nitric acid, hydrochloric acid, and sodium hydroxide with them into the field…They seemed to have known much more than we ever will…
Muriatic acid is dirt cheap…it is basically the same as hydrochloric acid, though it contains iron…And if you do decide to use any chemicals…Be careful…One of my little areas has a large amount of sulfides and when exposed to muriatic acid h2s forms…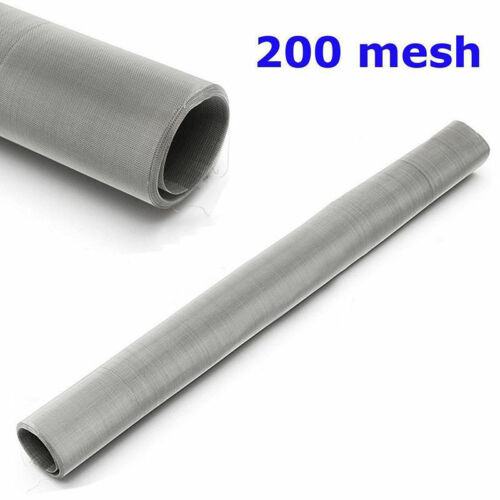 Find many great new & used options and get the best deals for 200 Mesh 75 Micron 304 Stainless Steel Fine Pollen dry Ice Screen 12x24" at the best online prices at eBay! Free shipping for many products!
Ed T
Last edited: