Jan 9, 2018
10
2
Primary Interest:

All Treasure Hunting
Howdy, I'm new member on this site, but long time lurker I love archeology, history, artifacts and apparently rocks ;-)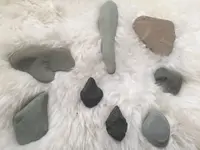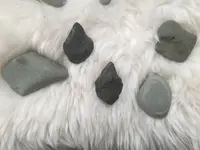 I am hoping you can help me prove to my husband and kids that these rocks are actual artifacts and not just random rocks. They usually make fun of me when I proudly pull them out to show people. " Sure mom, those are ancient Native American artifacts that just happen to be laying around on the beach and out of all the rocks on the beach you spotted them" They say. Lol.
I've picked up these rocks over the years mostly on the beaches in Cape Cod where we usually take our family vacations. I've compared them to finds other people have posted and some do resemble hand tools but I'm not sure about the some of the others.
Do I have anything of interest here?
Thank you so much for your help!