Jul 5, 2011
2,306
7,240
🥇 Banner finds
🏆 Honorable Mentions:
Detector(s) used

Presently: CTX 3030, Tesoro Modded Cibola, F75LTD-2, XP Deus, Tesoro Mojave, MXT Pro, Tesoro Eldorado, Whites MXT All Pro, Minelab Equinox, Fisher CZ5 & CZ3D
Primary Interest:

Metal Detecting
I decided to get a early start this morning to beat the heat. I arrived at the location where I found the Walking Liberty yesterday, I'd say around 7:15. Today I wanted to give the Golden µMax some swing time. I set it up to run hot: full sensitivity and threshold, with the discrimination set at the preset mark. If I set the discrimination any lower it would start to chatter. I set the notch switch to the 'off' position and set the notch 'width' control knob to where a beaver tail pull tab's audio response was barely breaking from the zinc audio tone into the nickel (gold) audio tone.
I found 12 wheat pennies and a bunch of clad coins, so I know if I got my coil over a silver coin it would be mine. My Golden µMax is amazingly deep. It was giving a good high audio tone on coppers at 7 inches deep. The deep wheat pennies were giving a mixed audio response of a zinc audio tone with a little silver high audio tone mixed in.
About a hour into my hunt a guy came walking down the street and I could tell that he was curious, so I took off my headphones and said good morning to him. Come to find out, he lives several houses down the street, so I asked him if I could detect his yard. He said yes I could. I asked him if he like tomatoes and he said that he loved tomatoes. I grabbed a sack of them out of my car that I just picked from my garden. He smile really big and said he was going fix himself a bunch of BLT sandwiches. It pays to be nice.

Back to the hunt. I decided to work the back yard some to see what I could find. As I was rounding the huge old oak tree, I got a solid high tone that figured was a surface quarter. I dug down a few inches a popped a 1966 Kennedy Half Dollar. I can't believe that I found two half dollars from the same yard.
Around 9:30 I decided to call it day and headed for the house. I think that I'm going to give the Cibola some swing time on that guy's house down to street in the next day or two.
tabman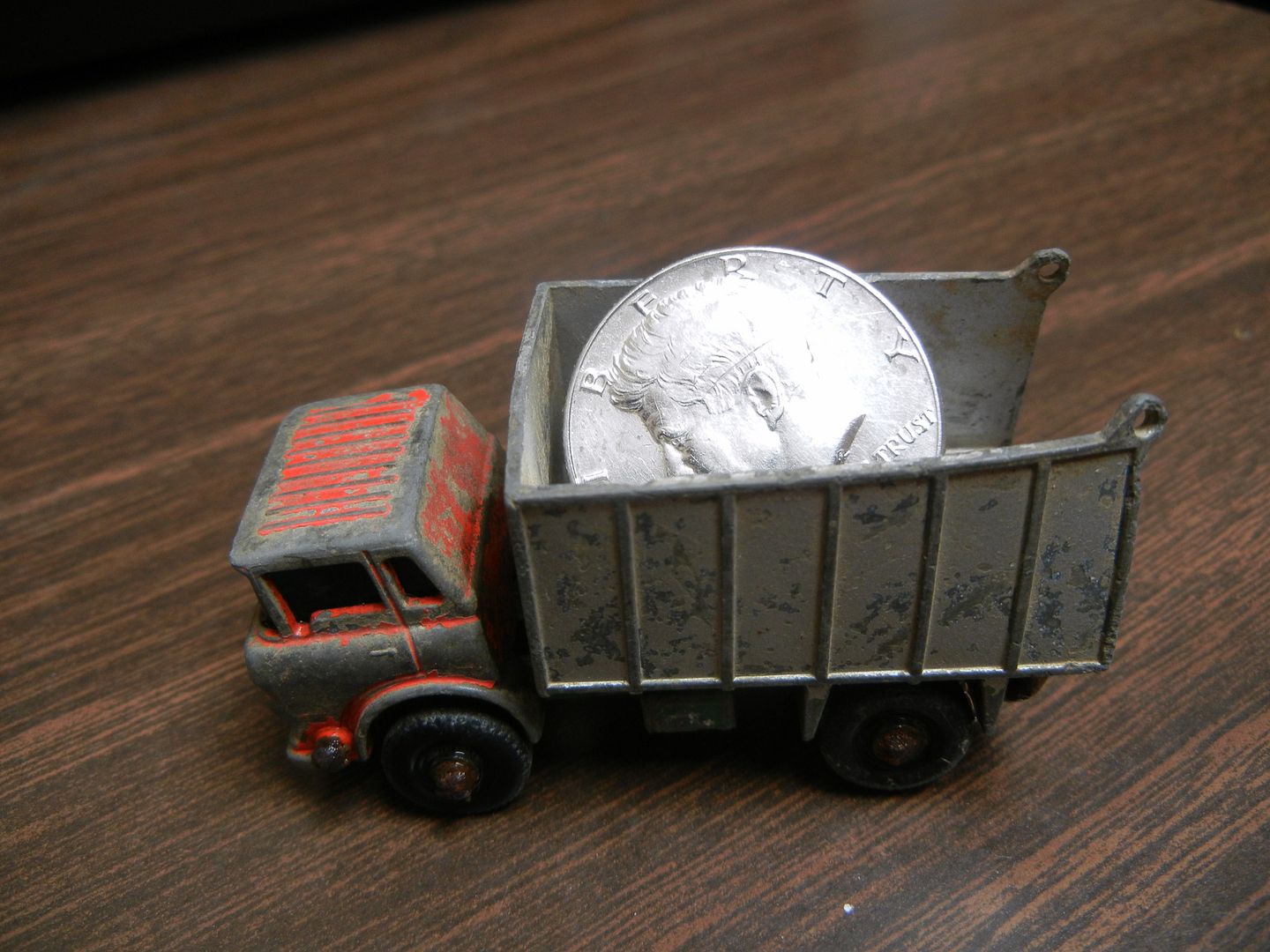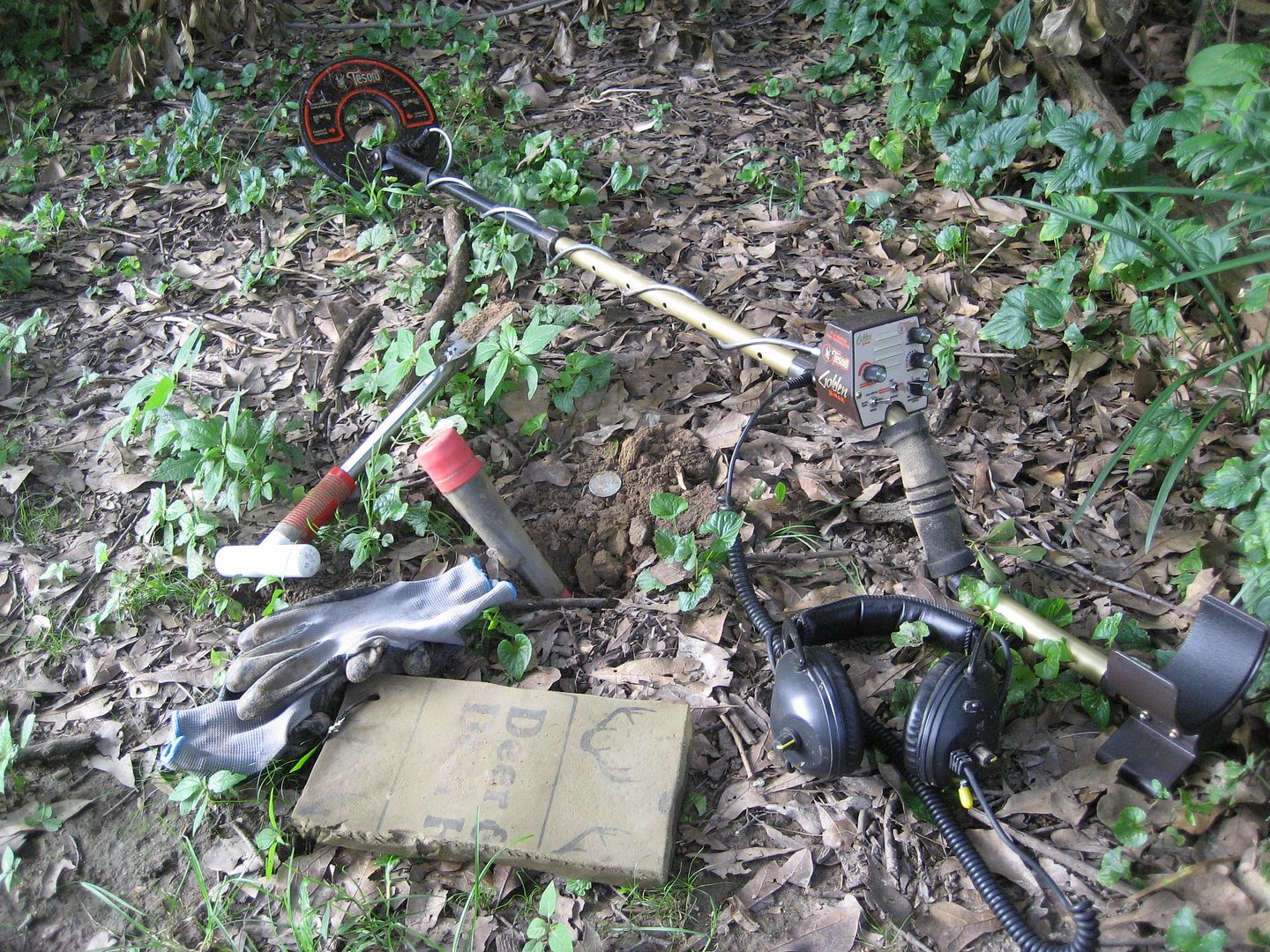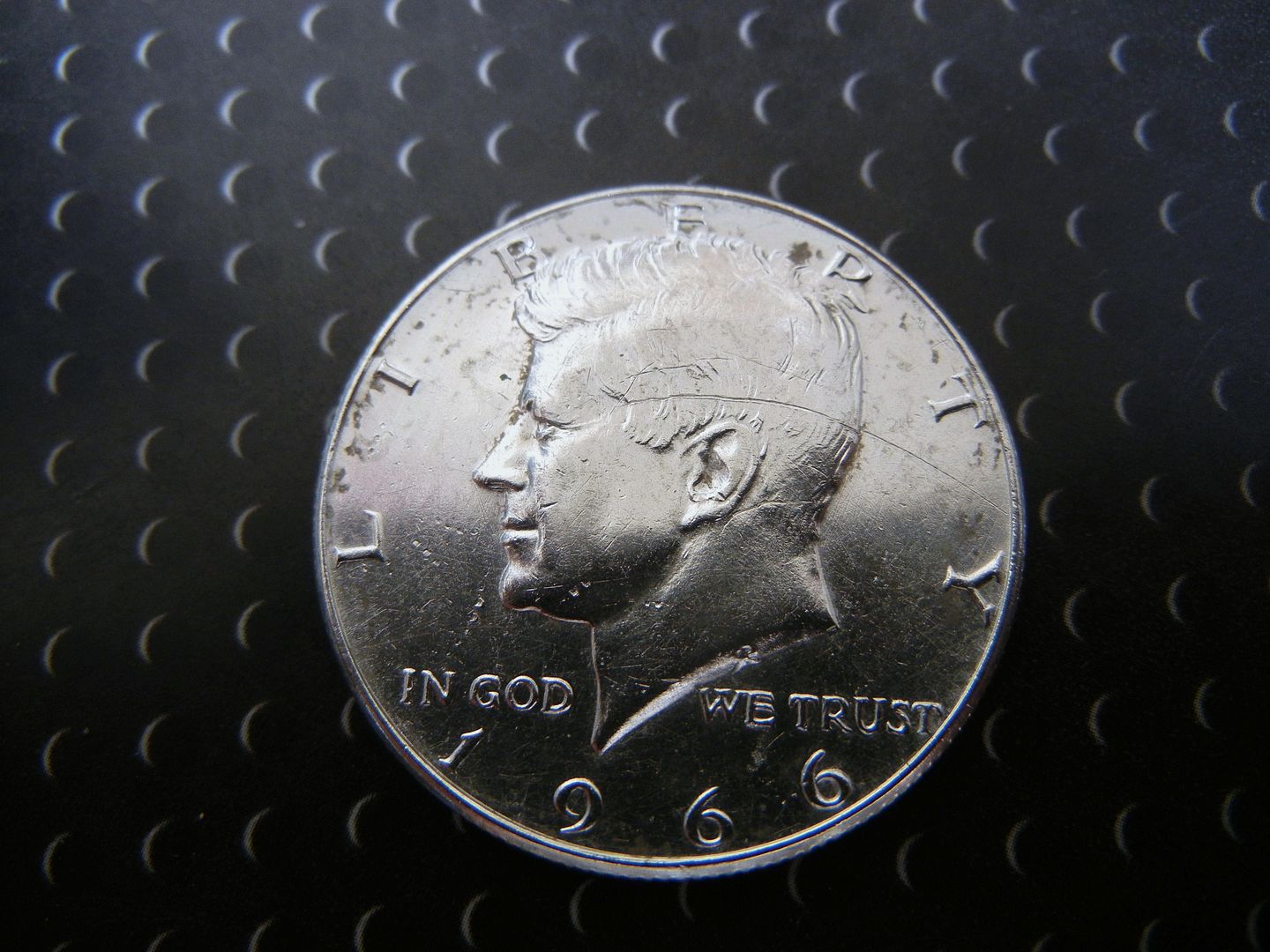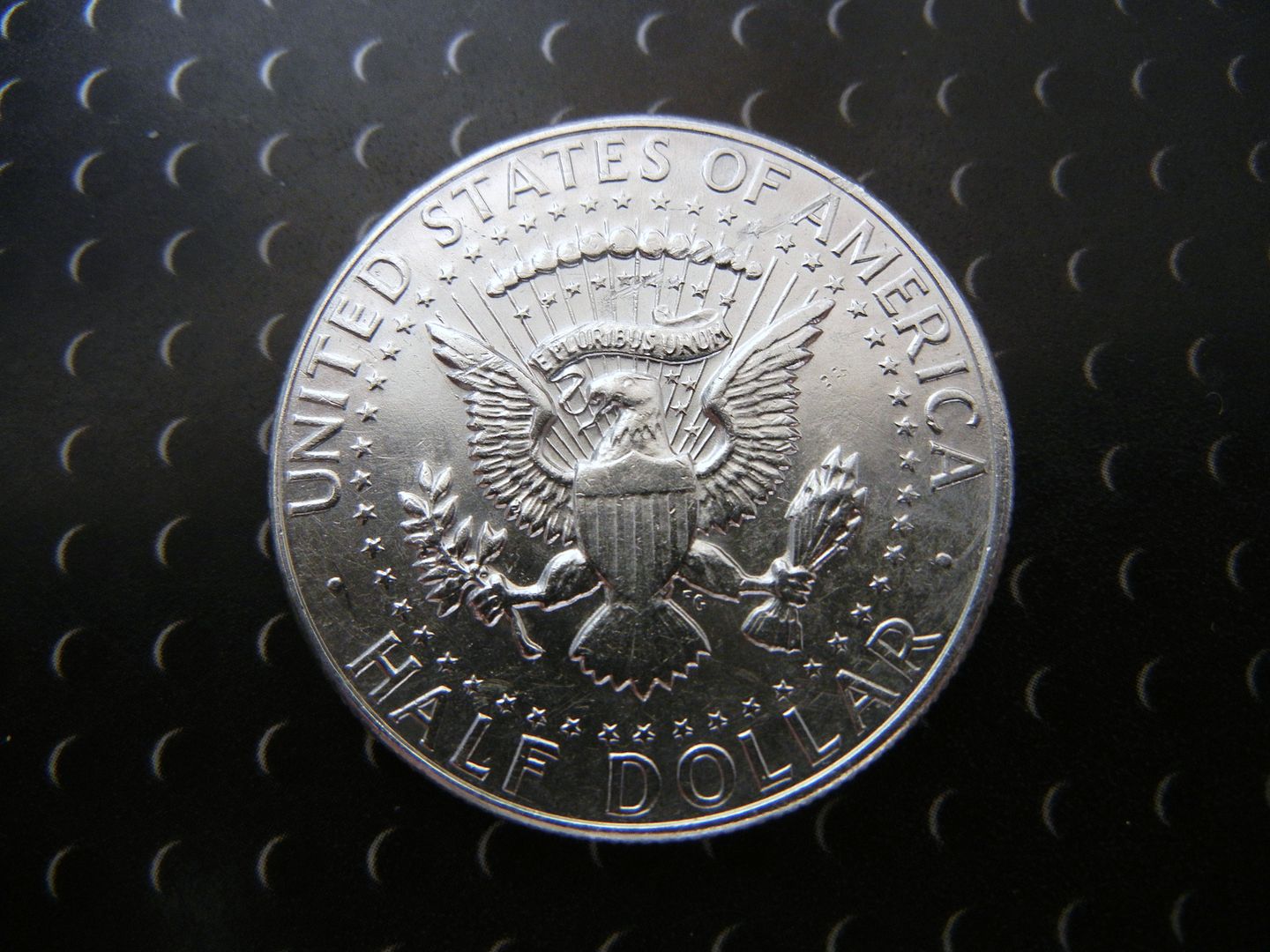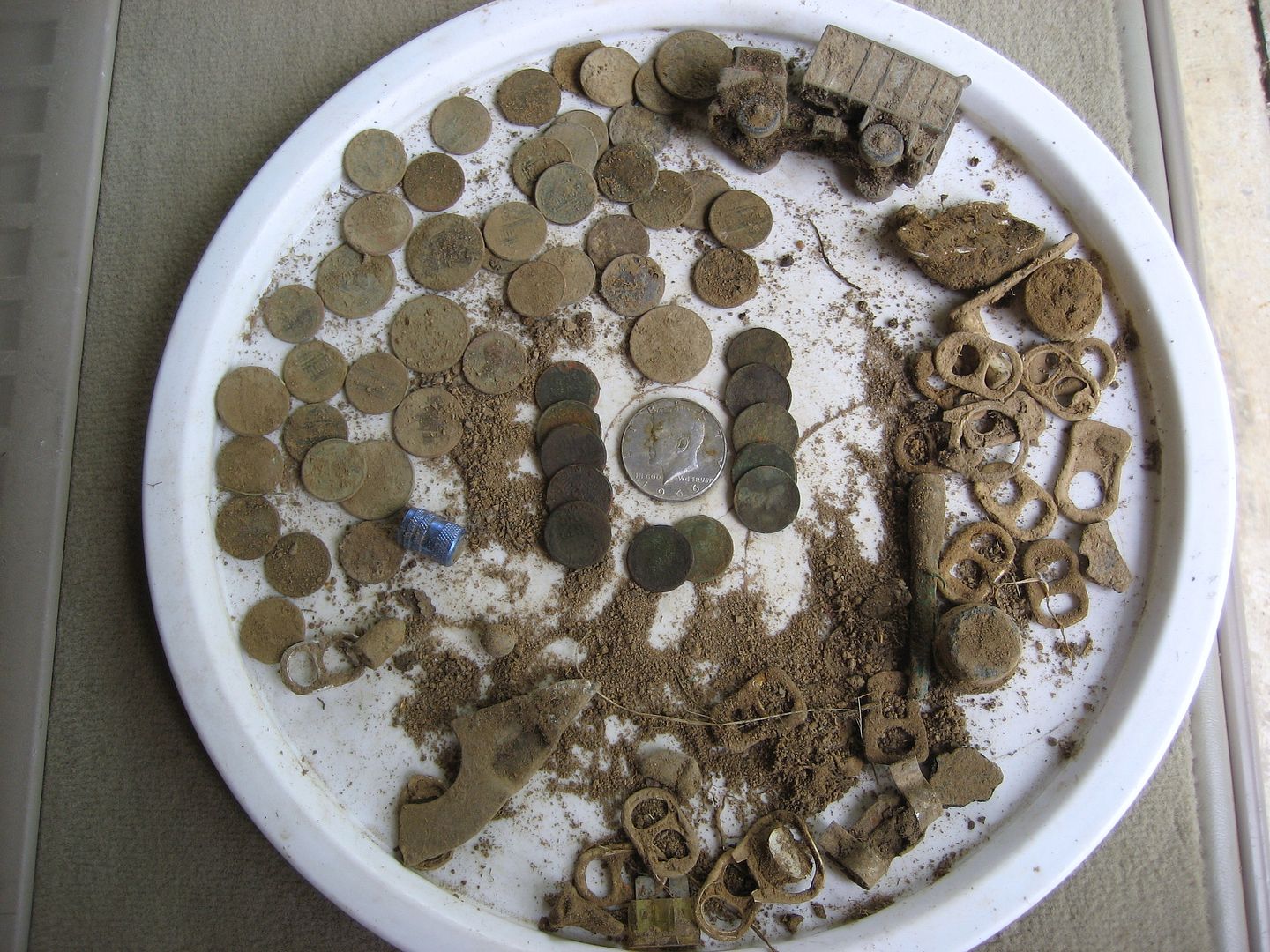 Last edited: