Mar 17, 2014
8
10
Primary Interest:

All Treasure Hunting
Shaking my head after some lengthy research once again, sometimes I overwhelm myself weighing pros and cons. (I have Asperger's) lol.
After a good 30 minutes of digging around the store I was ready to check out a couple things, then decided to take one more look in the "collectible/figurine" section. Peering down into the lowest shelf I notice a somewhat large old looking cherub sculpture. Grabbed it and checked it out for $5.99.
Research: I knew it wasn't consistent with soap stone, nor was it marble. Which led to something called alabaster. Translucent, soft, slight yellowing patina in some areas, seems legit. The damage isn't too bad, could be worse. One broken toe and one broken finger. My optimism is telling me 19C Alabaster Marble Cherub Sculpture (Art Nouveau) Either way it was a very fulfilling find for me since I love statues/scultpures and appreciate art very much. I'm going to attach some images, let me know what you think. Any extra knowledge on this would be greatly appreciated as well. (Stands about 11 1/4") Unsigned.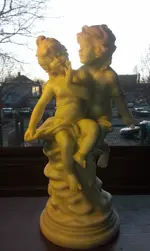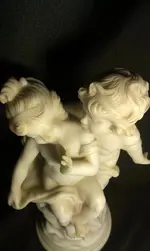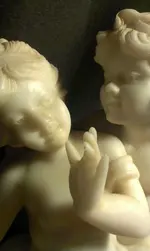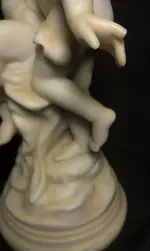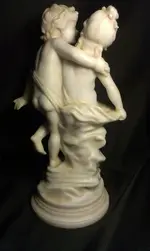 Last edited: