Feb 9, 2019
418
787
Detector(s) used

Garrett AT Pro
Primary Interest:

Metal Detecting
I found this item in a park in Australia that used to be a training camp for WW2 soldiers.
I have found a lot of stuff relating to WW2 in the area from bullets to buttons to badges.
It may not be military but given where I found it I figure it could be.
Its made of lead with what I think is copper plating on the front.
Any help is appreciated.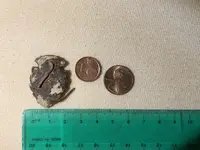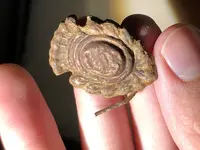 Thanks!